SEFTON HOLOCAUST MEMORIAL DAY SERVICE 2021 HIT BY COVID – BUT THERE IS AN ALTERNATIVE
Every year in January, Sefton Council hosts a special Holocaust Memorial Service to commemorate the millions of Jews, gypsies, Muslims, and many ethnic minority groups who perished during the Nazi Holocaust and during other 20th century genocides in Rwanda, Cambodia, Darfur and Srebrenica. Holocaust Memorial Day is held every year on 27 January – which marks the anniversary of when the infamous death camp of Auschwitz was liberated in 1945.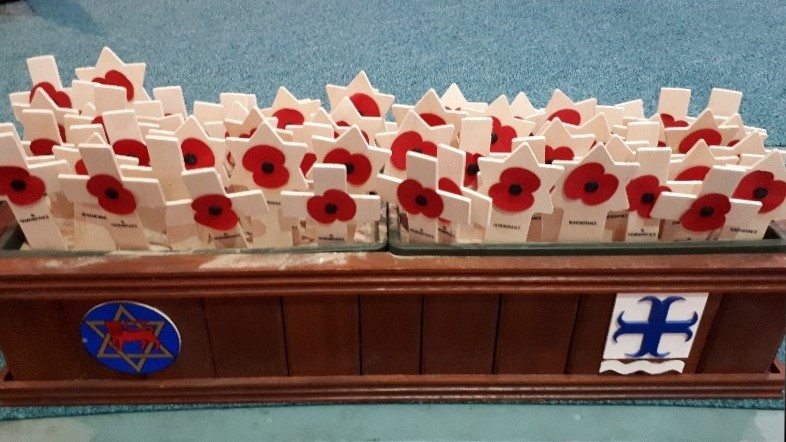 For the last ten years, Christ Church in Southport has kindly hosted our own public inter-faith Service, which is attended by the Mayor of Sefton, MPs, local faith leaders and supported by UNISON. Unfortunately, the pandemic means that organisers will not be able to stage a live Service this year. Instead, they are asking people to log on to the Holocaust Memorial Day Trust's website, where they will be able to reserve a place at an on-line national Memorial Service. Click or type in the following link in order to register your place at www.hmd.org.uk for the Service, which will take place on Wednesday 27 January at 7pm.
The theme of this year's Service is 'Be a Light in the Darkness' – and couldn't be more relevant in our current crisis. It is a call to action for everyone marking Holocaust Memorial Day, which asks us to consider different kinds of 'darkness', for example: identity-based persecution, misinformation, denial of justice; and different ways of 'being the light', for example: resistance, acts of solidarity, rescue and illuminating mistruths.
Increasing levels of denial, division and misinformation in today's world mean we must remain vigilant against hatred and identity-based hostility. Powerful social media, a turbulent political climate, and world events beyond our control can leave us feeling helpless and insignificant. The utterly unprecedented times through which we are living currently reveal both the best and sadly the worst of humanity.
However, there is a way in which we can all stand together and represent the best of our shared humanity. We can choose to be the light in the darkness in a variety of ways and places – at home, in public, and online. Here's one way: after the on-line Service on 27 January, organisers are asking households across the UK to light a candle and put it in their window to:
• remember those who were murdered for who they were
• stand against prejudice and hatred today
Light a candle and put it in your window at 8pm on 27 January 2021 – as long as you are able to do so safely.